Why is the sky blue? Imagine if a child asked you this question: how would you answer it? Would you feel out of your depth, struggling to recall the "right answer" from high school science class?

Research shows that up to 80% of parents feel ill-equipped to answer basic science questions. Kids ask tons of questions and aren't afraid of "wrong answers," while our test-based education system has conditioned adults to think in terms of hard and fast facts.

WonderVision is a kit of goggles with interchangeable filters designed to encourage adults to become just as curious as kids when confronted with tricky questions about science. Together with your child use the kit to explore why the sky is blue to make your own discoveries about the nature of light and the ways our eyes and brains see color. Forget about remembering the "right answer" and learn to propose and test your own theories.
THE OBJECTS
TWO PAIRS OF GOGGLES WITH INTERCHANGEABLE FILTERS
THE MOTIVATION
REIGNITING CURIOSITY IN ADULTS BY EXPLORING WITH KIDS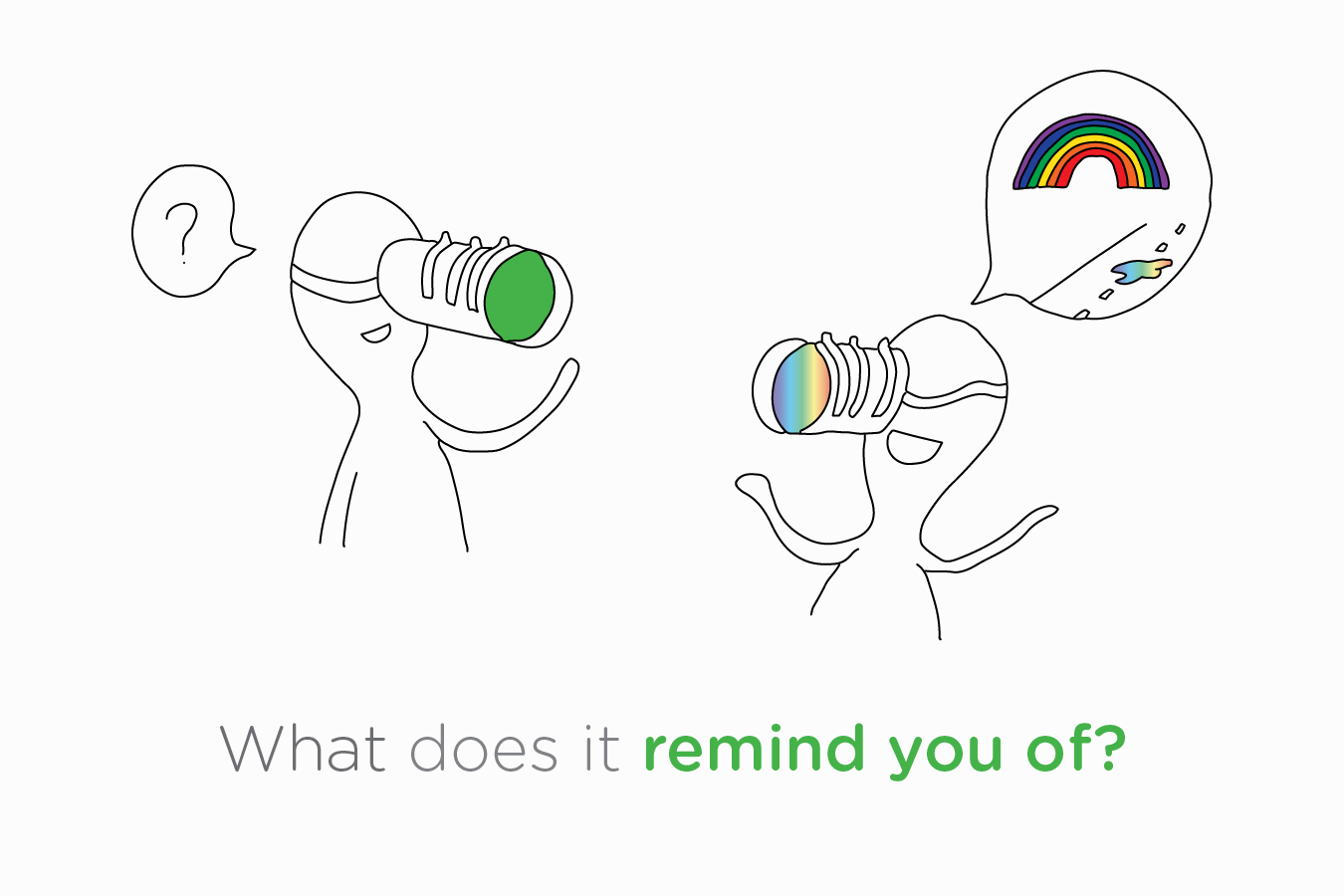 THE EXPERIENCE
CHANGING THE WAY YOU SEE YOUR WORLD